V2Cloud review, advantages, and disadvantages will be discussed in this blog post and its alternatives. Well, the question is, is there an alternative to V2 Cloud that can be relatively better? But, first, become acquainted with the basics of free and paid software.
Free desktop programs have existed for decades, but today's alternatives are relatively sophisticated despite their high price. When it comes to monetizing their goods, software developers have a wide range of options. As a starting point, consider our V2 Cloud review.
A Quick Overview of V2Cloud
Using V2 Cloud desktop virtualization software, organizations can access and control their cloud desktops from any place. Introducing requirements like two-factor authentication, ransomware prevention, and HTTPS encryption may reduce the risk of data breaches. The Azure Active Directory connection of V2 Cloud enables the automated backup and management of corporate logins. 
EES is revolutionizing IT with all-inclusive cloud computing consulting services! We will guide you from laying out the strategic aspects for safe and efficient cloud adoption to cloud infrastructure management for optimization. We do it all under the supervision of competent, skilled, and diligent cloud engineers.
You may install a wide variety of software on virtual PCs and set access rights for workers. And exchange papers with teams worldwide, increasing your company's capacity to communicate. Users may also access applications, sensitive data, and other vital resources through the web in addition to video conferencing, online training, and product demonstrations.
HIPAA-compliant 
It is meant to detect and prevent ePHI breaches in digital workstations and apps. Using disaster recovery features, virtual hard drives may be backed up and retrieved from the cloud.
V2Cloud Review with The Uses for Geographically Dispersed Teams
A few minutes after signing up for V2 Cloud, your staff or customers will be able to use web-based virtual desktops. Compared to conventional hardware, V2 Cloud offers benefits in speed, ease of use, and security. Businesses of all sizes may profit from the use of PCs. There will still be a need and a desire for remote jobs in the future. This necessitates that remote workers access the same computer technology as those who work in an office. 
When building up a dispersed workforce, cloud desktops may be a more cost-effective and efficient option for purchasing new laptops and other work-from-home technology.
Low-end personal PCs may be transformed into supercomputers using a high-performance cloud desktop. On the other hand, Cloud's service caters to individual resource needs. These new capabilities allow businesses to tailor their computer environments to the individual's particular demands of their employees.
For an intern, this may be sufficient, but for a seasoned programmer, a more powerful machine is required. Suppose a single hardware solution can be made to fulfill the needs of software engineers and data scientists equally well while also serving as an intern. In that case, unnecessary waste may be avoided.
How Beneficial Can V2Cloud Be?
Here at V2Cloud review, we are here to assist you!
The simplicity of using a cloud desktop is unmatched, especially when combined with the customizability and flexibility it offers. "Bring Your Own Device" is all you need. BYOD is encouraged. V2 Cloud (Android and iOS) supports desktop and mobile apps.
Using applications and programs on any platform without fear of data degradation or hacking is a no-brainer for workers. Desktop as a service provides extra security features such as 24/7 data center monitoring, servers with high-security firewalls and private networks, secure connections that need multiple authentication factors, and daily snapshot backups for those who are worried about risk.
Traditional virus detection methods are more prone to threats like ransomware and compliance breaches than V2 Cloud's cloud-based solution with backup snapshots. 
Additionally, using a cloud desktop makes working from home more secure and convenient. As a result of V2 Cloud, administrators may lower their infrastructure's financial and regulatory risks and streamline their operations.
The V2Cloud Reviews 
The CEO of H L W praised V2 cloud for having the best sales and customer service teams in the industry. Several IT and service specialists have expressed their admiration for the V2 cloud. If you are in a forward-thinking company, this is a great option. This is the second generation of cloud computing. 
V2's critics praised the company's "white-glove" customer service. Several administrators described V2 cloud and its staff as "Excellent".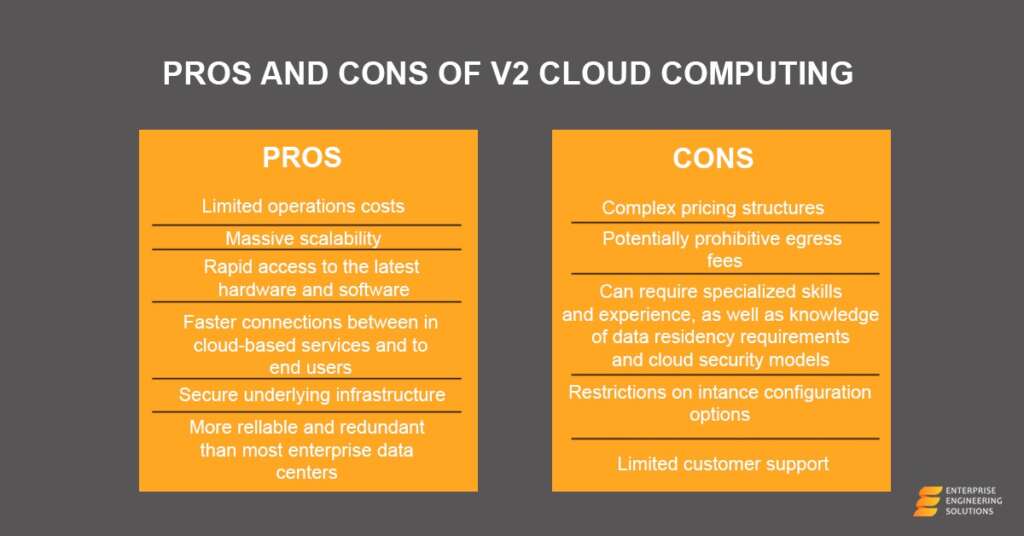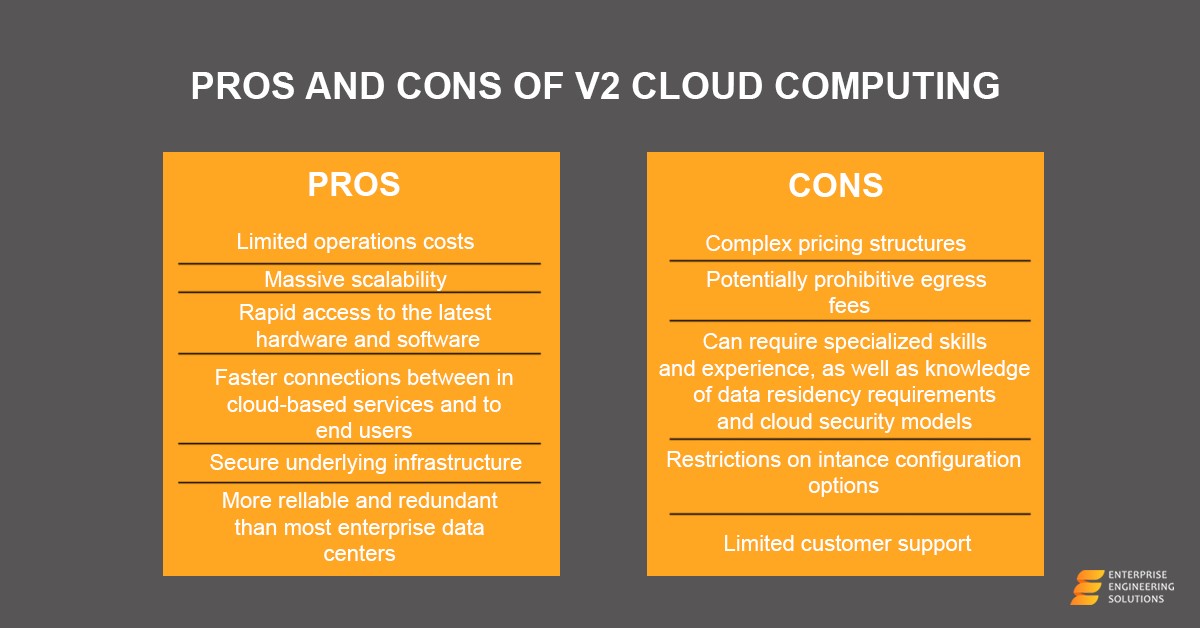 The Best Alternatives
Heroku
Developers may create, run, and manage their apps using Heroku's PaaS, hosted in the cloud (platform as a service).
OpenShift
You may use OpenShift to build applications for free, thanks to Red Hat's PaaS (Platform as a Service). Using a cloud application platform such as OpenShift reduces the need to maintain a complicated software stack.
Vultr
Developers and businesses alike can now deploy infrastructure with ease, thanks to Vultr's comprehensive cloud platform.
App Engine Offered by Google
Google App Engine uses Google's own data centers as a free* platform for building and deploying web applications. App Engine makes it easy to build and deploy apps quickly and easily.
Azure – Microsoft's Cloud Computing Platform
It is possible to construct applications that can be deployed to the company's data centers and run at different sizes using Azure and SQL Azure services.
Final Verdict
V2 Cloud customer service professionals were fast to answer when consumers had queries or concerns. On this virtual platform, both user sessions and file storage may be controlled, as well as entirely secure.
I love that everything revolves around the demands of my consumers. The Cloud IT Infrastructure is regarded as an excellent product and a cost-effective solution. So far, we have not encountered any issues with this product. 
In order to build Teams, remote access to local hardware is required. Web browsers cannot connect to several displays (only the Windows application does).