Datacenter Security Services
The datacenter is a
Crucial
Component of any corporation. Its security needs pre-emptive security policy and apparatus.
Datacenter security is fundamental to keep the data of customers safe from spying eyes. To Ensure data center security, it needs a comprehensive onsite and virtual security solution.
EES helps design, supply, and install the best data center security solutions following the most current industry standards and regulations. Our preferred security solutions include biometric fingerprint and iris readers for access control and video motion detection for our CCTV data center security solutions. Our data center security solutions are all built and installed with complete certification, ensuring that your IT infrastructure is safe.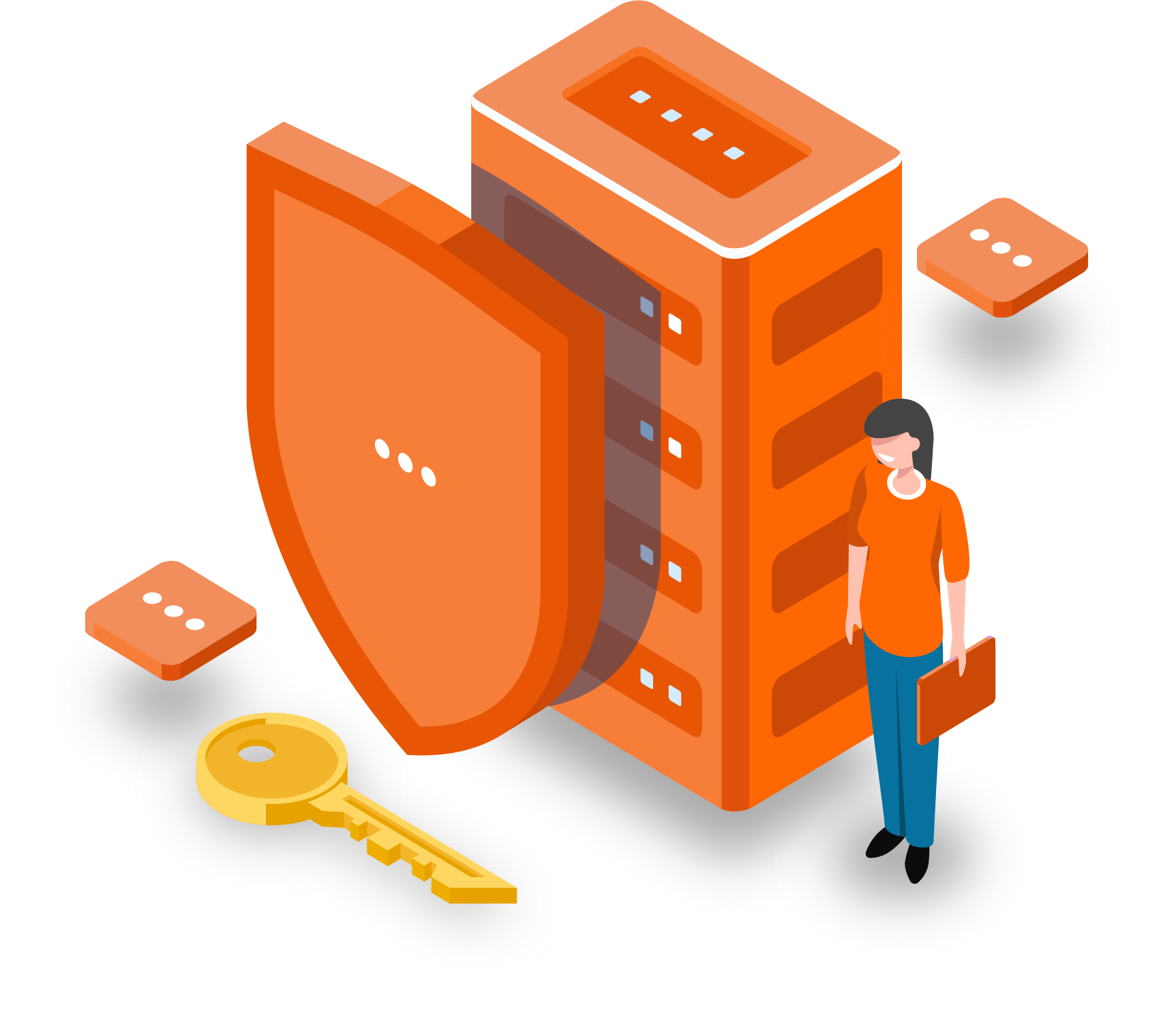 EES Provides qualified and trained physical guards to secure data center premesis 24/7 all year.
Identity and Access Management(IAM)
EES IAM solutions give your users unique, repeatable experiences while protecting their data and privacy.
Enterprise Network Firewalls
EES manages enterprise network firewalls, which assist protect sensitive information, and support essential Enterprise activities.
By discovering security flaws and vulnerabilities in source code, EES makes applications more resistant to security threats.
Identity Governance and Administration
Identity governance is the greatest way to protect user accounts and privileges while also ensuring effective access control.
Web Application Firewall(WAF)
EES provides a single point of control for website, application, and API security across numerous cloud environments.
Unified Threat Management
UTM solutions make dealing with various threats considerably easier by providing a single point of defense and a single console.
Intrusion Detection and Prevention systems
Intrusion detection and prevention are distinct aspects of EES's Endpoint Security solution, which protects against unwanted entities gaining access to the company's network
Privileged Access Management
PAM solutions protect by keeping privileged administrative account login credentials in a secure repository, lowering the danger of those credentials stolen.
Secure access gateway improves corporate efficiency by facilitating branch access, partner access, customer access, and traveling employees' access to remote offices.
FREE QUOTE
Looking for solutions to complex problems?.  Contact Us now and get a call from our expert team