If we say "Cloud computing is a lifeline for businesses during COVID-19", it would not be wrong!
Cloud services have always been so inspiring and beneficial. The pandemic has successfully emphasized the strong standing and benefits of cloud computing. Every business has been obstructed in one way or another. So, what do you think can be the most effective alternative way of running the businesses in the difficult time of pandemic? Cloud computing is your answer. We claim that cloud-based organizations are performing better in COVID-19.
Cloud Computing Services in Business
By using the cloud, you can shift to a paperless and computer-generated management system that helps you streamline the office finances along with all other processes. Removing excessive staff is another plus to reduce the expenses. Being an important facet of digital transformation, Cloud computing has been managing the businesses brilliantly that are destroyed due to the pandemic.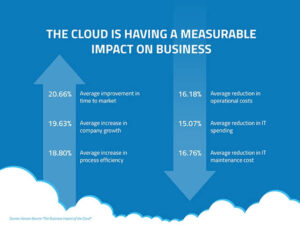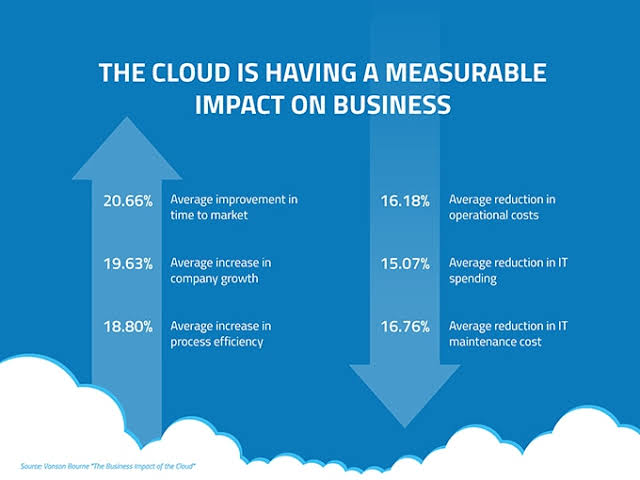 But, you must be thinking, HOW? Well, if you are using cloud-based infrastructure, you will be getting not only one but a lot of perks with its advanced solutions. Starting from remote-based employees to virtual conferences, cloud computing in the business sector has made crucial adjustments making the survival of the companies easier. One must consider this an opportunity to expand and promote their business in a unique and ground-breaking way.
If we start highlighting some of the major benefits, the list will get pretty lengthy. For instance, you will get a quicker and simpler technical deployment along with significantly lowered costs. With the use of quality cloud services, superior software functionality can upsurge the number of workers.
Offering flexibility and scalability, cloud computing in business is the key to thrive during and even after COVID-19.
Collaboration and Communication
The best way to keep yourself safe during a pandemic is social distancing. But then how will you manage your meetings and other tasks? Commuting to work is considered a dreadful option now and work has shifted to home. A new norm: WORKING FROM HOME.
For working from home, you need strong technologies that are faster, feasible, effective, and innovative, as well. That is where cloud-based services are needed. Cloud-based collaboration and communication tools have been the center of attraction since the start of COVID-19. You can take Zoom as an example, the golden child of 2019. It has helped conduct online meetings and conferences all around the globe.
How Cloud-Based Organizations are Excelling in the Market During COVID-19?
It goes without saying but virtual equipment such as cloud-based tools are not knotted with physical assets. Meaning? You are welcomed to scale up or scale down, include or remove any feature from your cloud-based network. It is done effortlessly and in no time, you will be enjoying the guarded specs that you might be needed for managing your business.
A transitioning to the cloud provides a volatile environment as well as brings the option to operate at a greater speed. The companies have adopted this way as cloud-based platforms are important for setting up efficacious remote management.
How Can Cloud Computing Affect Business?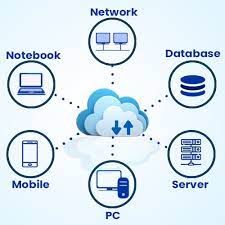 Cost-Saving
In comparison to physical terms that need excessive space and equipment as well as staff to manage and watch the system, cloud computing services are highly economical and money-saving. With limited resources, it seems insensible to spend on physical infrastructure that is prone to weather calamities, terrorist attacks, the one you can't access during a pandemic because social distancing is a necessity…
Cloud platforms let you flex up and down depending on the use or need of the company. You will be paying for what you are using. Definitely, a cost-optimized solution, if you are in the search of a cost-efficient solution to maintain enterprise computing. No staff required! No servers required! No extra security services are required!
Flexibility
A digital solution that brings flexibility and maximum adaptability in its operational methods! It helps you adjust all the deployments according to your fluctuating business environments. For instance, in times of unexpected growth or slow growth, companies are in control to either expand or remove storage space. It is a critical aspect to adjust to unpredictable market conditions.
Remote Working
Having a digital infrastructure located in the cloud, helps you welcome the cooperative ways of operating in the international market. In COVID-19, a remote workforce is what we need and remote working supported with cloud computing seems like a perfect match. In the cloud, you can store data remotely and others can access it securely and in real-time.
Faster Deployment
Managing through the cloud gives you the control of deploying and launching old or new programs as well as applications speedily and flawlessly. It makes businesses operate quicker and more professionally than ever.
Other essential roles of cloud in business that has been affected the operating in COVID-19 are:
The business is advancing quickly and having immediate visibility to the information of the entire organization is a demand to be successful that cloud services can give
The cloud offers itself to be the most secure approach to dealing. No gambling with the security no matter what occupational risks you are taking!
Protection of secured data against cybercrime in this hyper-sensitive time even through remote working.
Summary
Cloud computing works beyond simplifying the administration of cloud-based organizations. Creating flexible and highly compliant networks makes communication more responsive and accessible. No matter what kind of external conditions your company is facing, you will find a better way to solve it with cloud services.