Before illustrating HOW best you can optimize your datacenter security, let's quickly understand WHAT a Datacenter is, and WHY it's important for any and every business.
For those who don't know, we'll start with the basics!
What is a Datacenter?
Without delving into intricate terms and excessive details, a Datacenter is simply a facility responsible for saving the company's large amounts of sensitive or proprietary information, whether it is about team members, business deals, or finances. Consider it a corporation's IT infrastructure based on networked computers holding all data that must be digitally and physically secured.
In modern times, cloud computing a very cost-effective and efficient option. And it comes with three basic functionalities:
Data storage
Backup and recovery
Data management and networking
What is Datacenter Security?
"Datacenter security includes all the physical and virtual practices that are available and exercised to guard your datacenter storage facility against national and international external threats."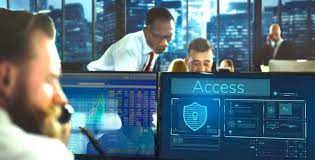 Why is Data Center Security Important?
Every year, many businesses lose significant financial resources and data to cyber-attacks. The only way to put an eventual stop to these incurring losses is to implement an unbreakable security strategy, both physical and in technological terms.
Datacenter security plays an important role when:
Securing the finances and budgeting
Keeping the proprietary and personal data private
Keeping the customers' trust
Maintaining the company's reputation
Restricting the unwelcoming access
Protection from cyber-bullying
Security against cyber-attacks
How can you Improve Data Center Security?
Remember, you must work hard to certify the optimal level of security for your datacenter overview; it's a highly intricate network that demands ultra-safety and protection.
Keep reading to get hold of the top 5 ways to improve datacenter security:
Offer Access to the Limited Staff
Keep a close eye on who enters and leaves the Data Center. It's important to train your datacenter security team to keep a detailed record of individuals who can gain access to critical areas of your data center, and all sensitive data. This will help to track unauthorized activities.
Restricting datacenter access to a specialized security management team must be your top priority.
Enhanced Physical Security
What we mean by physical security exactly is:
Installing CCTV throughout the building, not only the Data Center. You must install cameras with clear angles at the center's entrance, exit, and access points. 24hrs. surveillance is a necessity of time.
Keep the number of windows and doors minimum
Invest money and time, effort, and hard work in hiring a specialized security team
Making the Datacenter strong enough to withstand weather calamities. Ensure the walls are well-forged, thickened, and made bulletproof, so it will keep your information safe from terrorist attacks, industrial accidents, and even natural disasters.
Take all the measures for fire protection
Design your center with no blind spots and have the architecture that offers complete visibility
Access Control Systems & Biometrics
Another way to ensure security is the application of "biometric identification" as a method of entry that doesn't work on access cards. Or else, use application-scanning and code-scanning tools at access points (entry and exit). These tools help you highlight all the vulnerable points where hackers can easily make quick and silent access.
Well, that is not all!
The easiest but most assured tactic is to create a mantrap! Yes, you have heard it right! You can create a mantrap by installing two doors with an airlock where the last or second door to exit or entry will only open on getting authentication from the other side of the door.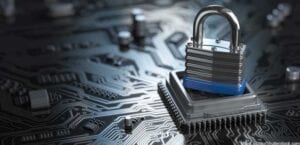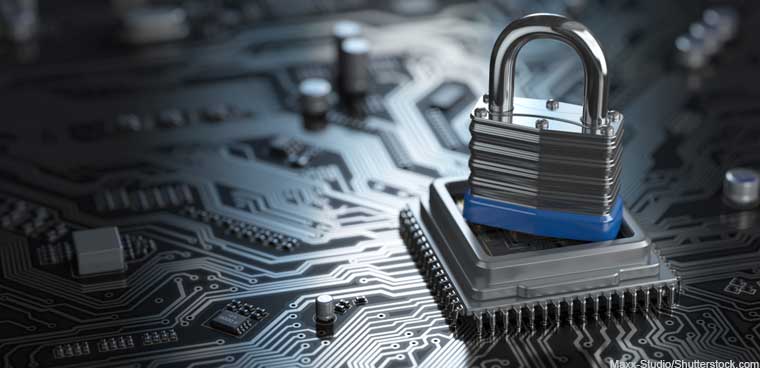 Network Security
Once you are all done with physically optimizing your datacenter security and accessibility, you move on to "securing the network". The hard work starts from here!
Start with installing firewalls as a first layer defense fortifying the accessing perimeter. It will help you get rid of unauthorized traffic right at the entry-level.
The next step is to make the best out of the Zero Trust model; to inspect and monitor all the internal traffic that's entering your network. If any threat has dodged your perimeter firewall, it will get detected instantly by the model, and it will begin its removal at the moment.
For the ultimate security, or we can say to add an extra pop, put A Security Information and Event Management tool (SIEM) in your networked computers. It will enhance the overall visibility of the upcoming traffic and give you extensive control over your system by updating alarm systems and sensors.
Get a real-time view of your datacenter's security posture!
Bonus:
Wireless networking is not a necessity datacenters because it's pretty difficult to maintain and supervise.
Secure Your Data for Emergency
The last step is to be ready if anything goes down. But how? By taking comprehensive measures including:
Complete data backup
Easy modes of data recovery
Using data encryption while sharing or transferring data